---
Summer Party 2001
---
Every year I have a party in the summer. This year was no exception. The crowd has changed a bit though. More and more people who used to be single are now not only married, but have kids! I feel so old! Anyhow, this year I did something different and had Karaoke at the party. People seemed to like it as something different. Here's some pictures from this year's party...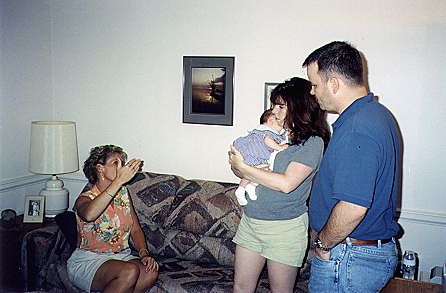 From L to R: Sheila, Regan, Wendy and Jason

Jennifer holding her daughter (I feel terrible, but I can't remember her name), her son Zack, and Janna and...oh my GOD! I'm getting so old. What is his name?!?!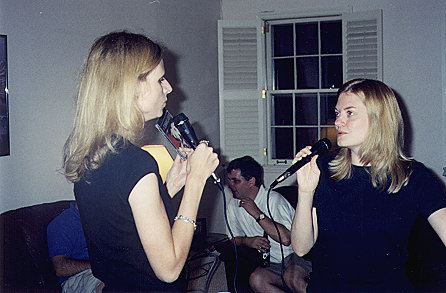 Jennifer and Kathy doing some karaoke.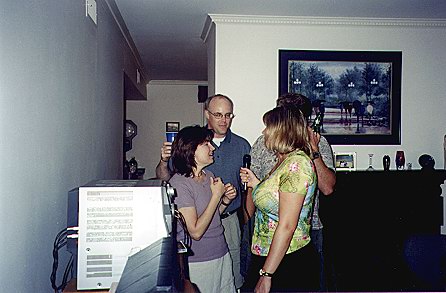 Nancy, (there he is again...what is his name?!?!) and Janna singing.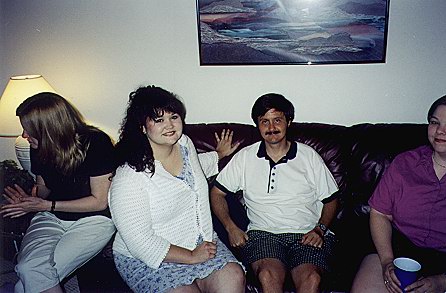 Kathy, Laura, Frank (not me), and 3/4 of Marsha.
Okay, so I didn't take many pictures this year. Maybe some other people who brought their cameras will send me copies of some they took (hint).
---
(To Frank's home page)